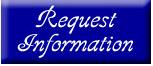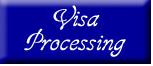 Passport Requirements:

• Current or Expired US passport issued within the last 15 years. (Over the age of 16 with the same name or legal document showing

  name change).
• One US Passport application completed ONLINE here: Passport Application Form
• Two passport sized photos 2"x 2" ONLY (Taken within the last 6 months)
• An authorization letter signed and dated (See attached)
• Copy of flight itinerary from a travel agent or a letter from employer describing proposed trip, if traveling on business.
• Or original name change document.
• FOR EMERGENCY REQUESTS: PACKAGES MUST BE SENT USING FED-EX FIRST OR UPS EARLY A.M.
  SIGNATURE RELEASE. PLEASE FAX A COPY OF APPLICATION AND WORK ORDER.
Processing Fees:

Processing Time:

American Visa of DC Fee:

US Government Fee:

Fed Ex Shipping Fee:

TOTAL

8-14 Business Days:

$60

$170

$30
$260

4-7 Business Days:

$75

$170

$30

$275

3 Business Days:

$125

$170

$30

$325 

48 Hours:

$150

$170

$30

$350

24 Hours:

$175

$170

$30

$375

EMERGENCY
SAME DAY:
$225

$170

$30

$425

Jurisdiction:
   • Residents of all states can be processed in Washington DC

Payment Options:
   • Payment may be made by personal or Company check, money order or credit card (American Express, Master Card, Visa or Discover)


Friendly • Fast • Reliable

1801 Columbia Road, NW • Suite 200 • Washington, D.C. 20009
(202) 462-5908
Fax: (202) 387-5430
_________________________________________________________________________________________________________________________
_________________________________________________________________________________________________________________________